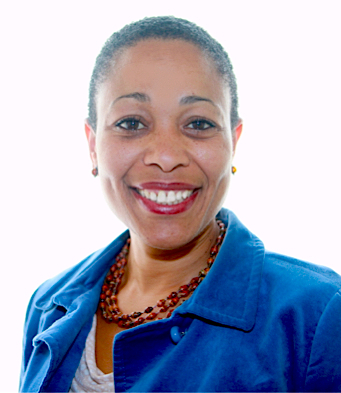 Pamela Harris brings 30+ years of management and leadership experience in the non-profit sector, and has dedicated her life to advancing racial, economic, and gender justice. She started out managing a non-profit theater company in Los Angeles, where she was tasked with accounting and board reporting, among other duties. Since that time, the organizations she works with have grown much larger, and yet she credits that small arts non-profit with helping her find her love for financial management in the non-profit space, and her understanding of it as a tool for purposeful resource distribution that fosters social justice in the world. 
Pam has worked in philanthropy, as the managing director of a philanthropic affinity group, giving her in-depth administrative and programmatic experience. She has also worked within the arts, affordable housing and homeownership for marginalized communities, global and national non-profit grantmaking, public health, media justice, and social justice organizations at the forefront of change who advocate for the rights of undocumented immigrants, Black communities, and people with low or no income. Her dedicated activism and community work have earned her a Social Justice Champion Award from California Assemblymember Rob Bonta, a Mildred Massey Legacy Award from Congresswoman Barbara Lee, a Fulbright Fellowship, and a Reel Sisters of the Diaspora Award, among other honors.
Pam earned her bachelor's degree from Vassar College and holds a master's degree in journalism from UC Berkeley.
She lives with her wife and kids in a multi-generational, bilingual household in Oakland. In her spare time, she can be found tending her riotous garden, stealing moments with her towering pile of to-be-read books, or practicing archery in the forest.